Welcome to Paderborn Restaurant and Bar
In St Paul's Bay
We welcome you to our newly opened Paderborn Restaurant and Bar, where our experienced Owner/Chef Zoya and her friendly team will do their utmost to make sure your visit an enjoyable one.
The name Paderborn comes from the name of the Paderborn region in Germany and it also gives the name of the street. Here you can see a picture of the Paderborn town.
At Paderborn we offer many of your Mediterranean favourites with our very own unique Bulgarian twist!
But that's not all, we also offer various breakfasts, quality wines and chicken cooked on a spit for takeaway.
All of our dishes are freshly made with only the finest ingredients, allowing you to enjoy our creations with every mouthful.
Have a look at Paderborn Menu, click here
Whether you decide to dine inside our spacious and comfortable restaurant or enjoy a glass of wine al fresco under our large sun umbrellas, you can be assured of a warm and friendly welcome.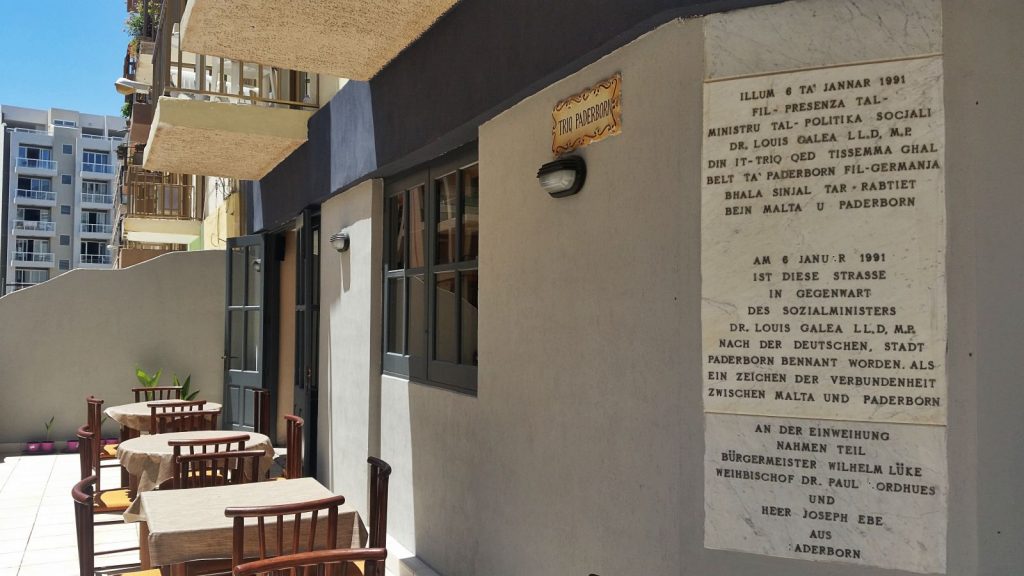 Our Opening Times
Everyday from 8am to 11pm
For more information and for bookings, please
Contact Us:
Paderborn Restaurant and Bar


Corner Triq Paderborn and Triq il-Gifen




St Paul's Bay
Tel. (+356) 21572997 – 77051038