The Vape Store Malta is located in Qawra and were one of the first dedicated vaping stores in Malta, widely considered to be the best on the Island!
Our primarily aim is to help anyone who wants to stop smoking traditional cigarettes, get the best possible advice to ensure you get the correct product for your individual needs.
As a team of experienced Vapers who have all stopped smoking cigarettes, we understand the challenges of quitting smoking and can provide you with the best quality advice, service and products available.
Anybody CAN quit traditional cigarettes with the right product, the right advice and the right support.
Athough there is much confusion over the differences between 'smoking' and 'vaping', studies in the UK have proven that vaping is 96% safer than smoking cigarettes and the most effective way to quit smoking cigarettes for good!
Despite vaping and vape stores being popular in many other countries especially the UK, in Malta finding high quality liquids and genuine safe vape units can be very hard. The Vape Store fills that void with a wide range of liquids and units that are sourced from the UK and not from countries such as China, where standards are generally considered much lower.
We are proud that all of the products that we sell are TPD Compliant, an EU directive aimed at ensuring quality and safety standards within the vaping industry.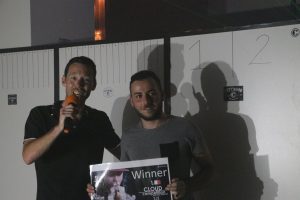 For the experienced Vaper we consider our range of high VG juices and latest mods, second to none on the Island. Offering all the latest models from industry recognised leaders such as Aspire and Smok, we are confident that if you know your vaping, you will love us!
We even have a lounge area where you can sit with friends, have a drink and impress us all with your clouds or even enter one of our competitions….but if they are too impressive we may have to show you what we can do ;).
Contact Us: The Vape Store Malta, uk branded E-Cigarette and e-Liquid Stockist, Triq Horatio Nelson, Qawra, St. Paul's Bay, Malta. Tel: +356 77621663, E-mail: [email protected]
Visit our WEBSITE here
Visit our FACEBOOK PAGE here