Welcome to La Buona Trattoria

 e Bisteccheria

 del Nonno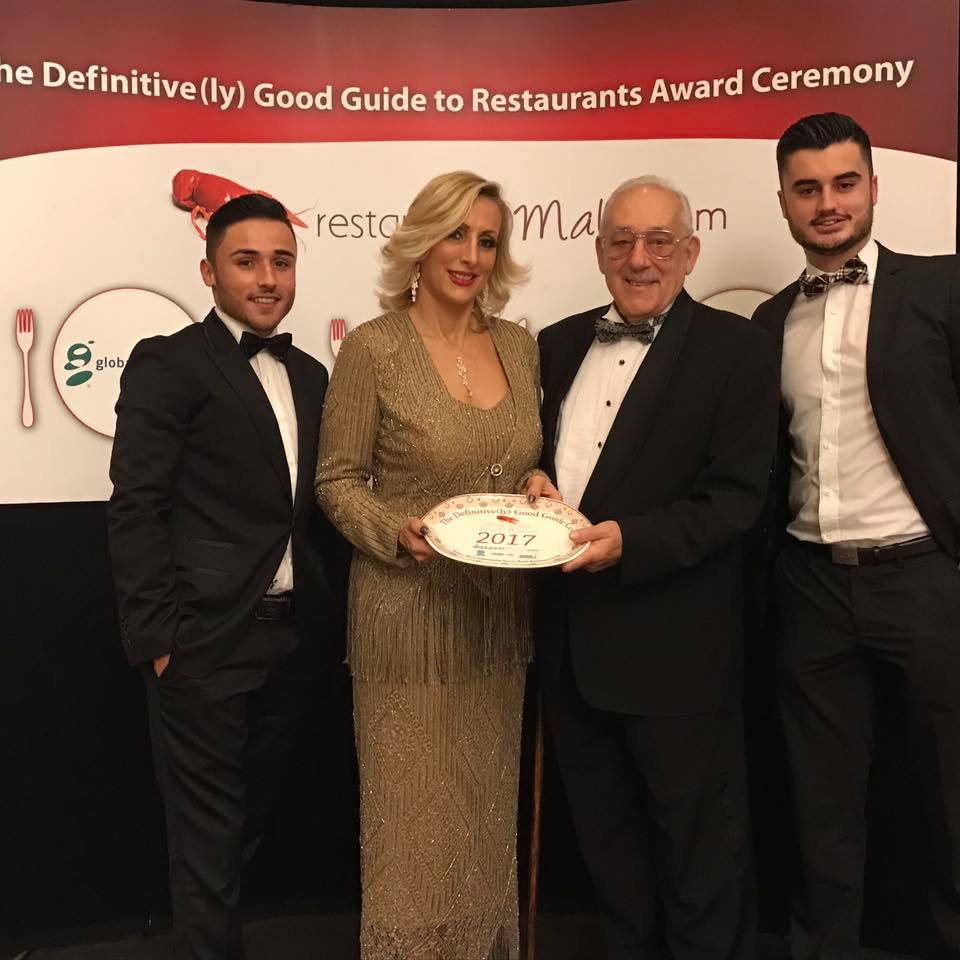 La Buona Trattoria del Nonno is a family run restaurant, with over 50 years experience in the successful running of famous catering establishments in Malta.
The restaurant represents the culinary experiences and sentiments of the owner Ben Muscat Snr, who is considered as the 'Grandfather of Restaurants' in Malta.
His daughter Lara and her children Jake and Kane assist 'il Nonno' in the smooth running of the restaurant, which was awarded The Trip Advisor Certificate of Excellence in their first three years of business, 2014, 2015 and 2016. In that time they have also been awarded the much coveted plate, as one of the 40 top rated restaurants in Malta and Gozo.
Our story
After having set up several very successful restaurants in the past, including The Whisper Knightclub and Farmhouse, Ta Marija Restaurant, The Palazzo Pescatore Complex and McBenny's Restaurant, 'il Nonno' came out of retirement in 2012.
His desire was to develop and present his esteemed clients, locals and tourists with his perception of a genuine Trattoria and Bisteccheria based upon his extensive experiences, hence La Buona Trattoria del Nonno was born.

There is no pre-cooking in the mind of il Nonno, as all dishes are freshly prepared.

Our Homemade Pasta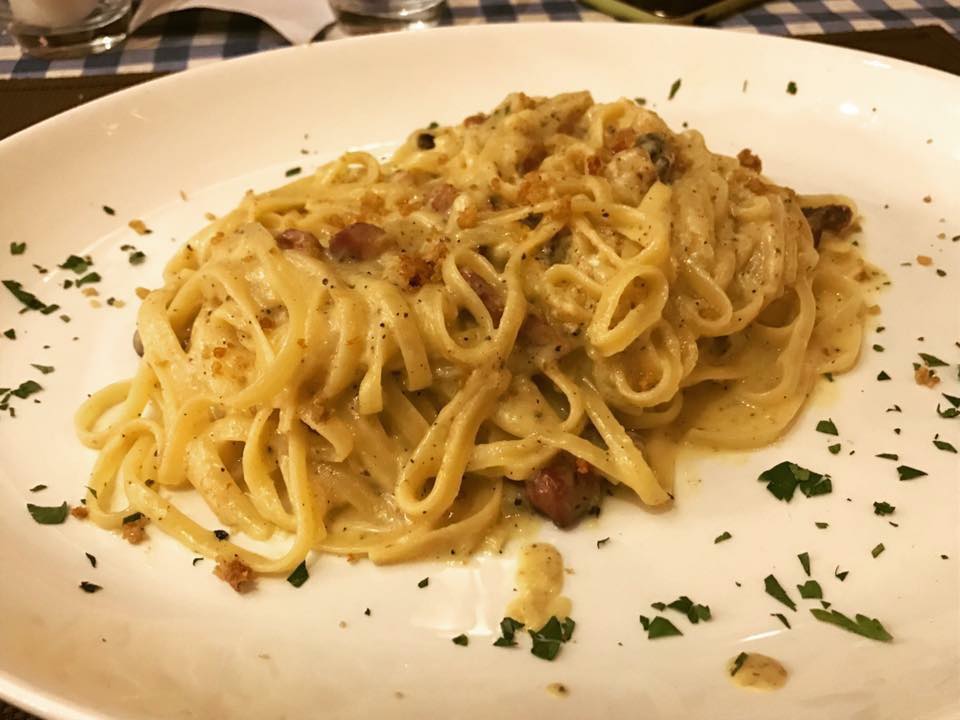 We are very proud to offer our own homemade Pasta all'uovo, with different variations accompainied with your choice of sauces. We are sure that you will love our pastas which you can purchase from us to cook at home, which we would be delighted to give you tips on how to prepare it.
Our Wooden Oven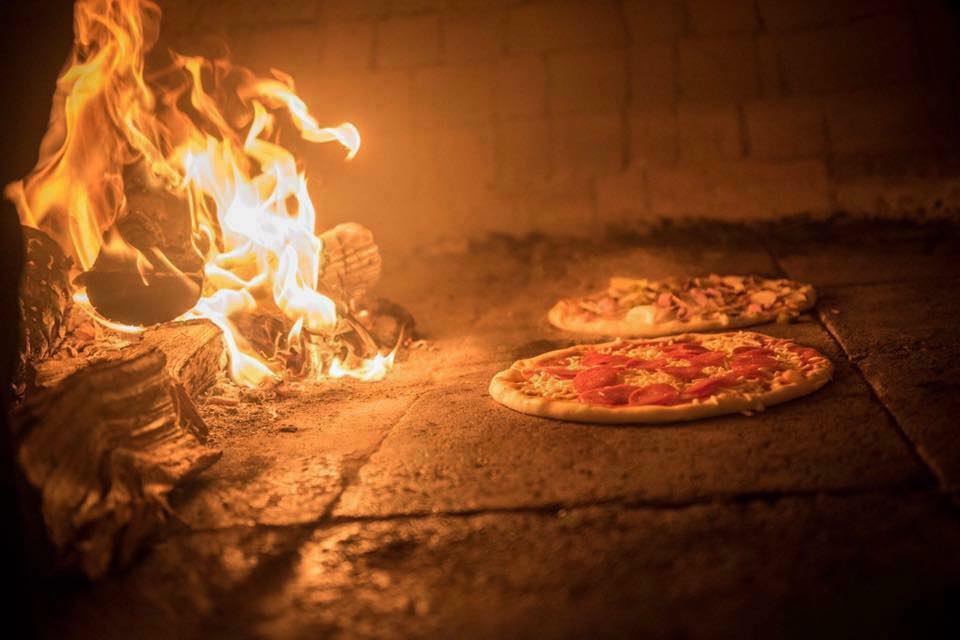 The cuisine is based on slow oven baking in our Wood Oven, serving both mouth watering Pizzas and many slow baked specialities such as Lara's Spare Ribs, Lamb Racks and Baby Chickens. 
Clients may make arrangements with the management for parties for Suckling Pig, Fresh local Lamb and even Fenkatas.
The Bisteccheria
At La Buona Trattoria del Nonno we are famous for our BISTECCHERIA (STEAKHOUSE), with a fully fledged BBQ Charcoal grill, offering a wide selection of meat dishes.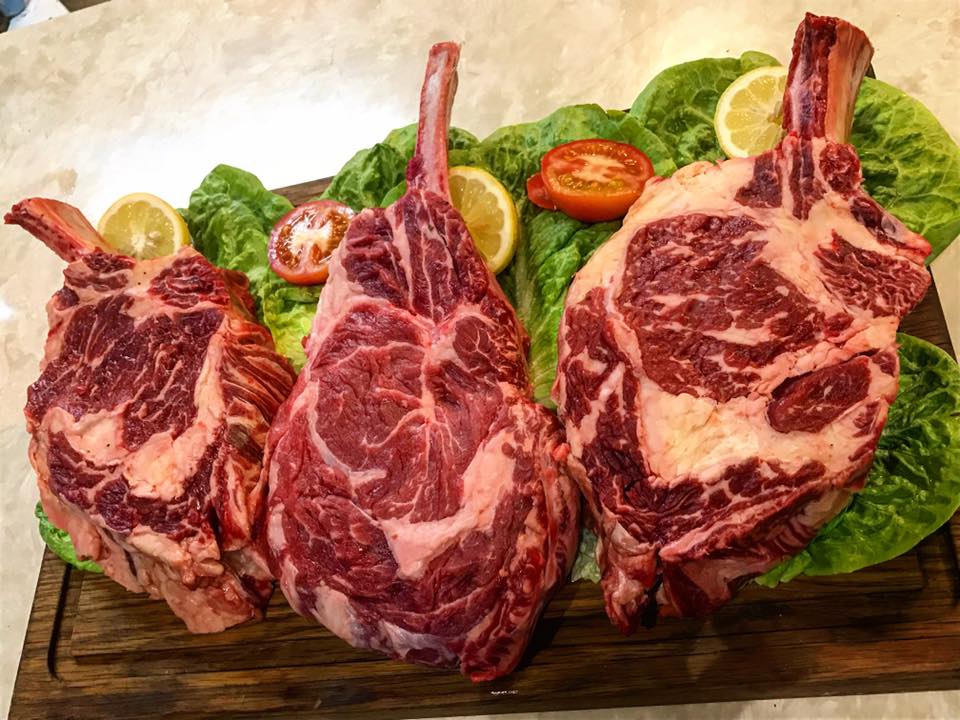 The mouthwatering selection of Italian Antipasto buffet table is open on weekends, public holidays and Special Events for you to visit and enjoy. This is proving to be very successful and most popular with our esteemed clients.
Only Prime, Fresh, Quality Fish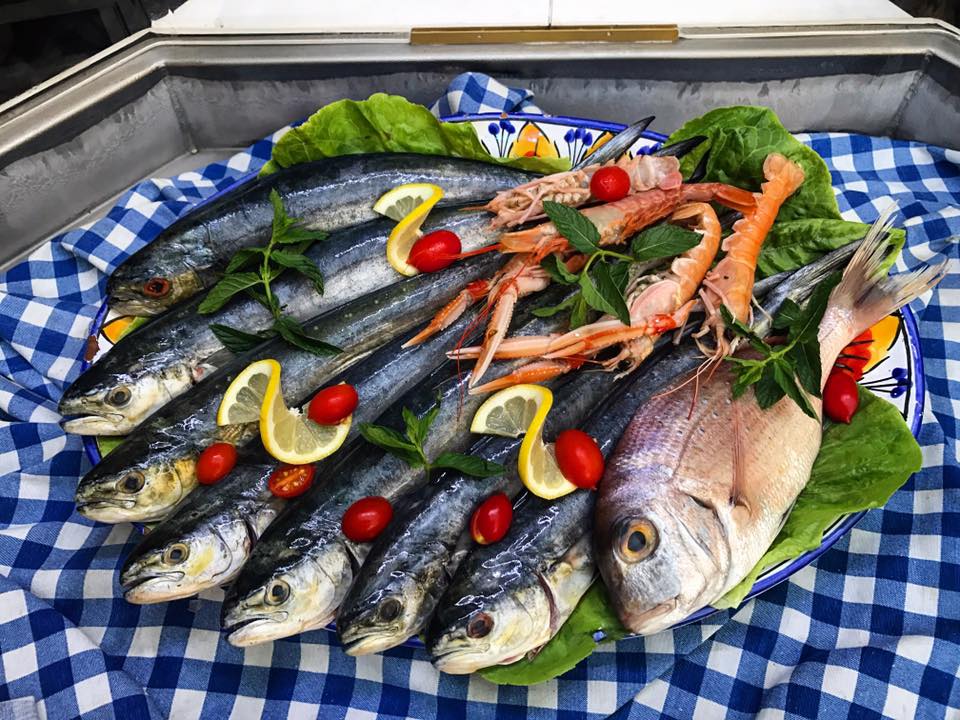 Fresh local fish is the order of the day, which you have the pleasure of choosing from our fine display at the Oyster fish counter.
You will certainly find that our "peice de resistance" is our fantastic Zuppa di Cozze, with fresh Mussels which we receive on a daily basis.
There is also 'Real Fish and Chips', made there and then with Fresh filleted Awrat and served with homemade Sauce Tartar.
Facilities
Our facilities include a room for private dining, baby nappy changing facilities, toilets for people with special needs and most important of all, a free private parking area at the Palazzo Pescatore grounds.
Plan your party or special occasion with Us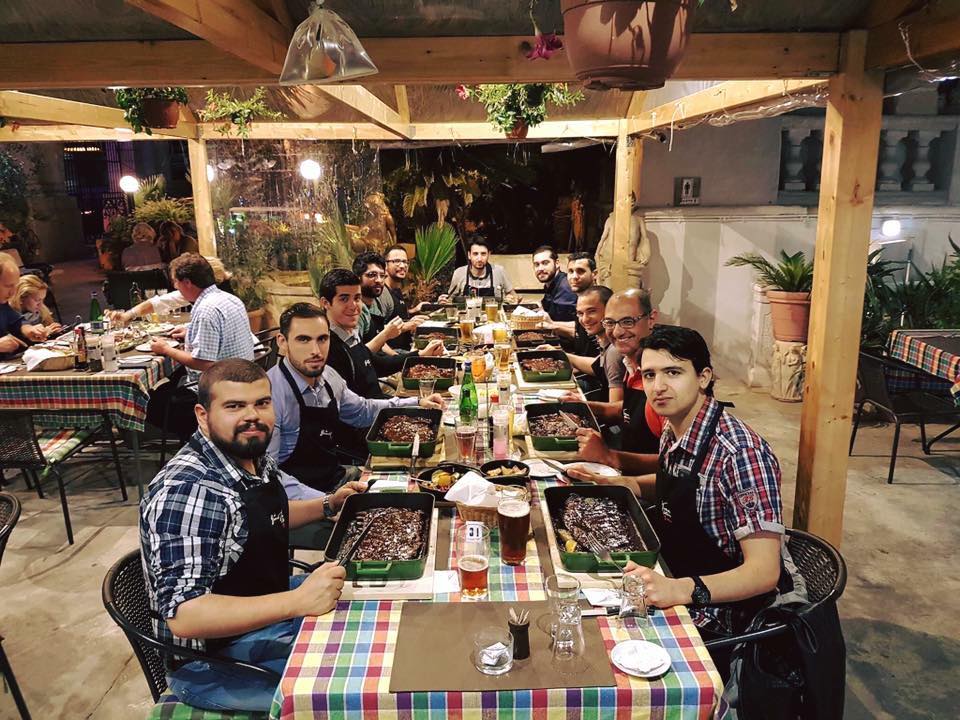 We can also plan unforgettable Lunch and Dinner Parties, Barbecues, Pizza and/or Pasta Parties with as many varieties as you may wish, as well as help you in celebrating any special occasion.
For more information have a look at our website
Ta Marija Restaurant
We are, of course, associated with the famous Ta'Marija Restaurant in Mosta. We highly recommend clients to visit our sister restaurant, especially if you wish to savour the best Traditional Maltese cuisine and entertainment. Have a look at Ta' Marija Restaurant, click here
For more information or to book an appointment, please
Contact Us


La Buona Trattoria e Bisteccheria del Nonno,




c/o Palazzo Pescatore – St Paul's Street, St Paul's Bay




SPB3416




Tel: (+356) 21573182 – Mob. 99470811


Email: [email protected]
[email protected]
Website
FACEBOOK
OPENING HOURS:
MON – SUN
18:45 – 22:30
SAT – SUN (LUNCH)
12:00 – 15:00