WELCOME TO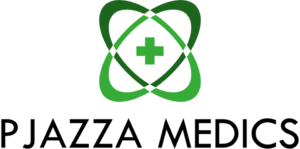 Medical Consultancies for Every Patient's Needs
 THE CLINIC
Pjazza Medics Medical Clinic is a new, fully equipped private clinic in the heart of Bugibba.
It opened its doors in October 2016 with a fresh and modern design offering a cosy welcome to all the patients, including the young. The clinic is offering the Northern community the possibility to find specialised doctors / consultants in one place, without rushing around the Maltese traffic and losing time for long waiting lists. Pjazza Medics Medical Clinic is at the first floor of Concordia Place Building, next to BOV Bank (and ATM), just 200 metres from Bugibba Main Square. It is easily accessible by public transport and is wheelchair friendly.
MEDICAL CONSULTANCIES & OTHER HEALTH SERVICES
"We thought that the North of Malta was missing a medical clinic that could supply specialised health consultancies for the people living in the northern towns and villages", explains the director, Mrs. Giselle Galea Gusman.
"The aim is to provide specialists, both of traditional and alternative medicine, so that we can care for our patients in a most comprehensive and holistic manner".
In fact, Pjazza Medics, gathers different renowned specialists, from both Malta and abroad, precisely to meet every patient's needs. Working as a team whenever needed, the patient gets the full service under one roof.
We guarantee that each specialist is qualified, and treats all patients in a professional, hygienic, safe and protected environment, while respecting the patient's privacy. We also guarantee smart, friendly staff, always ready to welcome you and help out in any way possible.
Health Services (alphabetical order)
Aromatherapy
A healing practice combining the power of the essential oils and massage therapy movements, enhancing the physical and emotional well-being of every client. Perfect for pain relief, while promoting relaxation and reduction of stress. Effective for fibromyalgia, backpain, leg pain, sciatica, circulation, anxiety, acne among much more conditions. Aromatherapist Pauline Attard.
Blood and Urine Testing
Service available for any type of blood test. Nurse Lara Khan.
Cardiology
Specialising in diagnosing and treating diseases or conditions of the heart and blood vessels, i.e. the cardiovascular system. Dr. Elton Pillaha
Cosmetic and Aesthetic Dermatology
This kind of dermatology includes in-house Botox, light lifting from smallest facial parts to full face and neck. In-house consultation pre and post-op for larger body parts, and continuation with same specialist. Dr. David Grech
Counselling
Works with children, adolescents and adults alike. Services can cover a wide spectrum of issues, some of which are addiction, bereavement, domestic violence, anxiety, relationships, depression etc. Ms. Michelle Zerafa
DNA Testing
Various types of DNA testing some of which are pre-natal/post-natal paternity, parental, fraternity etc. Forensic Scientist Christopher Farrugia
Dry Needling (Physiotherapy Acupuncture)
Helps resolve body pain and releases stress. Treating various issues including chronic pains, sciatic nerves etc. Physiotherapist Yolande Attard
E.N.T.
The specialist diagnoses, manages and treats disorders of the Ears, Nose and Throat, and related structures of head and neck. Dr. Kenneth Muscat
Food Intolerance Blood Testing
Specialised tests that detect allergies and intolerances to over 260 foods, to be followed by dieting systems personalised according to results. Medical Lab Technician / Nutritionist George Grech.
Gastro-Enterology
The branch of medicine focused on the digestive system and its disorders, dedicated to the diseases affecting the whole gastro-intestinal tract, i.e. from mouth to anus. Mr. Clifford Caruana
Gestational (Ultra)Sonography
We have the latest equipment for various types of ultrasounds during pregnancy. Examples include anomaly test, growth scan, 4D etc. David DeGiorgio / Obs. Max Dingli
Gynaecology & Obstetrics
Dedicated to intimate women's health and gestations. Services include gynaecological check-ups, swabbing for bacteria, STD's, follow-ups, pre-natal visits, post-natal visits, ultrasound services, regular smear testing, contraceptive devices, menopause, IVF consultations and more. Specialist to accompany you along the pregnancy and beyond. Mr. Max Dingli
Kinesiology
This is the study of the mechanics of the body movements. Our kinesiologist will develop a personalised program to the patient, in order to help get and stay fit, reduce time-loss to injuries and accidents, and keep up the performance at optimum level. Mr. Mark Church
Lymphatic Drainage Massage
Numerous health benefits by increasing the flow of the lymphatic system, such as healing after surgery, reducing swelling, speeds regeneration of tissues and cells, better breastfeeding, improve immune system etc. Lara Khan
Naturopathy
The Naturopath is a health practitioner who applies natural therapies. Such as herbal medicine, homeopathy etc. ND Ruben Bartolo
Nutritionist / Dietician
Our dietician will guide and follow the patient to help achieve the best long-term results for his health, with or without chronic diseases, and regular medicines, if any, taken into consideration too. Ms. Dalia Cefai
Occupational Therapy Rehabilitation Equipment and Supplies
We sell a range of rehabilitation equipment useful for patients with difficulties to execute day-to-day activities, which actually tend to be taken for granted by most. Patient types can vary from children to adults to elderlies, conditions vary from autism to parkinsons to post-op patients, to simply old age; day-to-day tasks vary from brushing one's hair to having a shower, tying a lace, using a toilet etc.
Personal Training Support System
For consultations, formation of personal physical training program in conjunction with nutritional advice, with personal follow-up, targeting a healthy body and up-keep of such, thus preventing further chronic diseases. Adrian Axisa
Physiotherapy
Specialists resolve various problems in our musculoskeletal body through examination, diagnosis, prognosis and physical intervention. Some issues to be treated with such specialist could be: sport injuries, post-operation, geriatric care, spinal posture etc. Also specialises in rehabilitation, general mobility. Physio-gym and ultrasound available. Can also be followed by in-house personalised training programs and/or rehab pilates. Juanita Grech, Daniel Cluett, Arianna Cutajar.
Podiatry
Gives diagnosis, treatment and healing of the foot. Some services include treating ingrown toenails, nail surgeries, biomechnical examinations etc. Roxanne Agius
Preventive Ayurvedic Medicine
This alternative therapy is about reconnecting and harmonising one's energies, so your body clock can start functioning again. Therapist offers her service and knowledge on our island, to cure us from diseases, some of which are fibromyalgia, rheumatism, arthritis, muscular issues, sciatica, cancer related issues etc. Lydia Oukhaneva.
Psychology and Family Therapy
Specialized in helping people with difficulties in managing life, money, problems, traumas, facing family issues such as misunderstandings, communication, bereavements, new family situations, disability, family struggles etc. Ms. Helen Attard Micallef
Reflexology
It is studied that areas of the feet correspond to different body organs and systems. Applying pressure to these specific points has a beneficial effect on the corresponding organ and also on the person's general health. This alternative therapy also leads to referrals to other medical specialists when need be. Mr. Mark Church
Rehab Pilates
Most people have heard of yoga or pilates as a mind & body kind of exercise. However, pilates is more than that; it was originally developed for rehabilitation and recovery from injury. Classes performed by fully-trained physiotherapists. Juanita Grech, Arianna Cutajar
Speech Therapy
Treating patients of any age. Cases can vary from autism to stroke patients. Emma Kate Fenech
Tai Chi
A gentle form of exercise used for stress reduction and a variety of other health conditions. Ideal also for the elderly. Service offered on a one-on-one basis. Adrian Axisa
Therapeutic & Healing Massages
Deep tissue massages targeting sore, painful muscles and overall aches and pains. Adrian Axisa
Ultrasounds
Excellent image quality for children and adults alike. Optimum quality for obese patients too. Services available for the diagnosis on multiple body parts, such as kidneys, heart, veins, breasts, scrotum etc. Dr. Pierre Vassallo
Urology
The medical section focusing mainly on surgical and medical diseases of the male urinary tract system and reproductive organs. Dr. Karl German
AVAILABLE SOON: Dental Care, Family Doctor, Mammography, X-Rays.

FOR MORE INFORMATION AND TO BOOK AN APPOINTMENT,


PLEASE CONTACT US
Pjazza Medics Medical Clinic
Tel: 2713 1624 / 2732 3263
Mobile / Whatsapp: 7975 2992 (79PJAZZA)
Email: [email protected]
Facebook / Messenger: Pjazza Medics Medical Clinic
Address: Concordia Place, Level 1, Triq il-Halel, Bugibba, SPB 2529
Website: www.pjazzamedics.com
OPENING HOURS:
Monday – Friday: 9am-7pm
Saturday: 9am-1pm / 3pm (alternate).